TISRA was founded by a group of well known and experienced IIT and IISc alumni and associates. TISRA's mission, strategy, and projects are led by the Chief Scientist and other experienced strategic associates.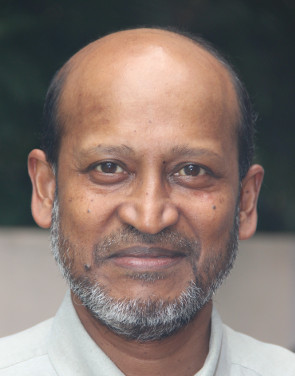 Dr. Chandan Haldar, Chief Scientist
Dr. Chandan Haldar is an applied computer scientist and an industry leader with several decades of research, development, and management experience in top academic institutes, global computer corporations, and deep technology start-up ventures. He is alumni of IIT Kharagpur, IISc Bangalore, and the London Business School. Chandan has held various technical, management, and organizational leadership roles at Siemens, Sun Microsystems, Lucent Technologies, and others. He has been involved in multiple deep technology start-ups since 2004. His experience and expertise include Artificial Intelligence and Machine Learning, Parallel and Distributed Computing, Functional and Concurrent Programming, and Embedded and Edge computing.
During the last ten years, Chandan was also CEO of Morphing Machines – a company launched from the Indian Institute of Science Bangalore Entrepreneurship Centre where he led the product and market strategies of the path-breaking REDEFINE™ power-optimizing reconfigurable massively parallel processor architecture and many-core SoC platform and data-flow computing driven accelerators for AI and Machine Learning and other High-performance Computing applications.
LinkedIn: https://www.linkedin.com/in/chaldar